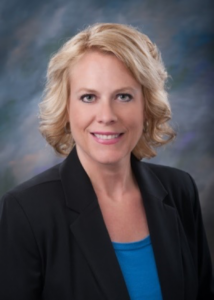 Andrea Krauss- Chair-Elect
Andrea Krug Krauss is a graduate of Kansas State University with Bachelor of Science degrees in Accounting and Agricultural Economics and a Master of Business Administration. In addition, she is a Certified Public Accountant.
Since 2003, Andrea has been Secretary/Treasurer of John O. Farmer, Inc., a producer with operations throughout central and western Kansas. She has been an active member of the Kansas Independent Oil & Gas Association for 17 years and has been on the Board of Directors since 2013, serving as Chairman of the Federal and State Tax Committee and as a member of the Ad Valorem Tax Committee. She currently also serves on the Executive Committee as the Finance Committee Chairman. Andrea was the 2015 recipient of the KIOGA President's Leadership Award.