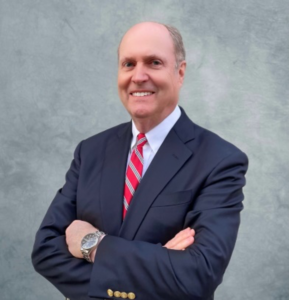 David Bleakley- Chairman of Board of Directors
Executive Vice-President of Colt Energy, Inc.
David has been employed for over 31 years with responsibility for the acquisition and divestiture of oil and gas producing and nonproducing properties, new leasing activities, coordinating land, legal, and title along with landowner relations. From 1980 – 1989, he was President and Owner of Bleakley Energy, Inc., an oil and gas exploration, development, and production company he founded in 1980. Prior to forming Bleakley Energy, Inc. he was employed by the Charles E. Bleakley Investment Company and served as manager of the land, oil & gas, and farming operations as well as Co-Manager of their Crosstie Angus Farms. In addition, he served as Treasurer of Bleakley Development Co., Inc., a residential and commercial real estate development company in Kansas City.
David currently serves as Chairman of the Board of Directors for the Kansas Independent Oil and Gas Association (KIOGA 2019-2021), served as the Eastern Vice-Chair of KIOGA from 2015-2019, and as a KIOGA Board Member for twenty years.  David is past President of the Eastern Kansas Oil and Gas Association (EKOGA 1994-1996) and continues to serve on the Board of Directors. He was the EKOGA representative to the Kansas Corporation Commission Oil and Gas Advisory Committee for 21 years (1998-2019), served as Chairman of both the EKOGA Legislative Committee and the EKOGA Environmental Committees for over 20 years, provided many industry testimonies to the Kansas Legislature throughout his 20 plus years of service, helped establish the Washburn Law School Energy Scholarship Fund in honor of Professor David Pierce, served as EKOGA Annual Convention Chair, and as Tri-Chair of the 1998 IOCC (Now IOGCC) Annual Conference held in Kansas City.